BEIRUT (VINnews) — A Beirut woman was reaching the end of her labor just as explosions rocked the Lebanese capital last week. Her husband, who was trying to capture the special moments on film, caught a clip of the bedlam following the explosion instead.
"Everything was shattered around," Edmond Khnaisser, the woman's husband, told CNN. "I went and got everything off my wife, helped a nurse get off the floor right in front of her bed and then I pulled my wife's bed to a safe location."
Edmond wheeled his wife to safety and waited while doctors and nurses treated one another's injuries before they attended to the birth of George, born an hour and a half after the explosion.
"They stitched up each other, they were very professional and then started the labor as if nothing had occurred," he said.
The main operation room, medications and instruments were completely destroyed, Edmond said.
"My wife had to give birth without any medicine," he said. "At the same time there was no lighting, so doctors and nurses were shining light on my wife using cellphones."
This is a video of a mother being rolled into the labor room as the hospital collapsed in #Beirut. The baby was born safely, but surrounded by glass. #BeirutBlasts #BeirutExplosion pic.twitter.com/Fa7dJCKNfq

— Alishba (@The6415) August 8, 2020
Video prior to birth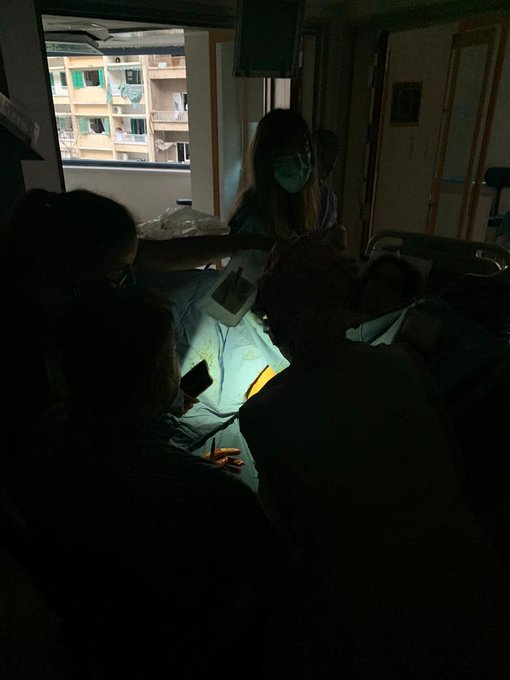 Birth in darkness with cellphone lights