JERUSALEM (VINnews) — The Muslim world reacted in most cases indignantly to the UAE-Bahrain-Israel deal, with demonstrations taking place in various cities around the world and commentators lambasting the two Muslim countries for betraying the Palestinian cause.
Iranian leader Khamenei said that "The UAE betrayed the world of Islam, Arab nations, regional countries and Palestine itself. Of course, this betrayal will not last long, but the stain of this infamy will remain on them forever."
One cartoonist portrayed this in the following manner:
In another cartoon the Arabs are seen prostrating themselves before Donald Trump, wearing a Kippa, while a Palestinian stands defiantly.
A third cartoon depicts Bibi laughing and printing a Magen David on Arab countries: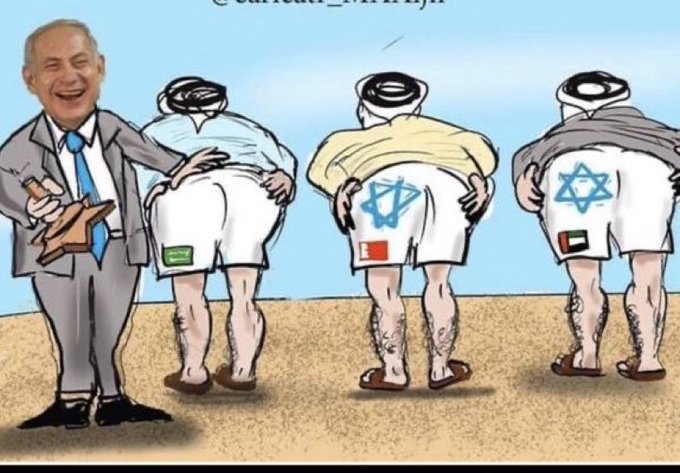 Pictures of demonstrations against peace deal