JERUSALEM (VINnews) — The coronavirus spike in the Chareidi population in Israel has broken records over the past month with the numbers rising steadily from 100 new cases a day to 1600 new cases a day – a duplication rate of 16 times per month. Professor Eran Segal of the Weizmann Institute says that such a rate of growth is unprecedented over the entire pandemic.
Segal said that "we are waiting to see the influence of the lockdown and vaccinations in the next few days but in the meantime there is concern that the British mutation is causing a spike in infections. There is a slowdown in the Arab sector and a huge outbreak among the Chareidim."
The rate of positive tests in the Chareidi public over the last week was 16.6%, more than twice that of the rest of the population. Chareidim represented 26% of all the cases in the past week even though they are only 10% of Israel's population, with 114 cases per 10000 people, an increase of 69% over the previous week.
The number of hospitalizations have also risen in the Chareidi sector, and the number of those in serious condition has jumped by 100% in the past week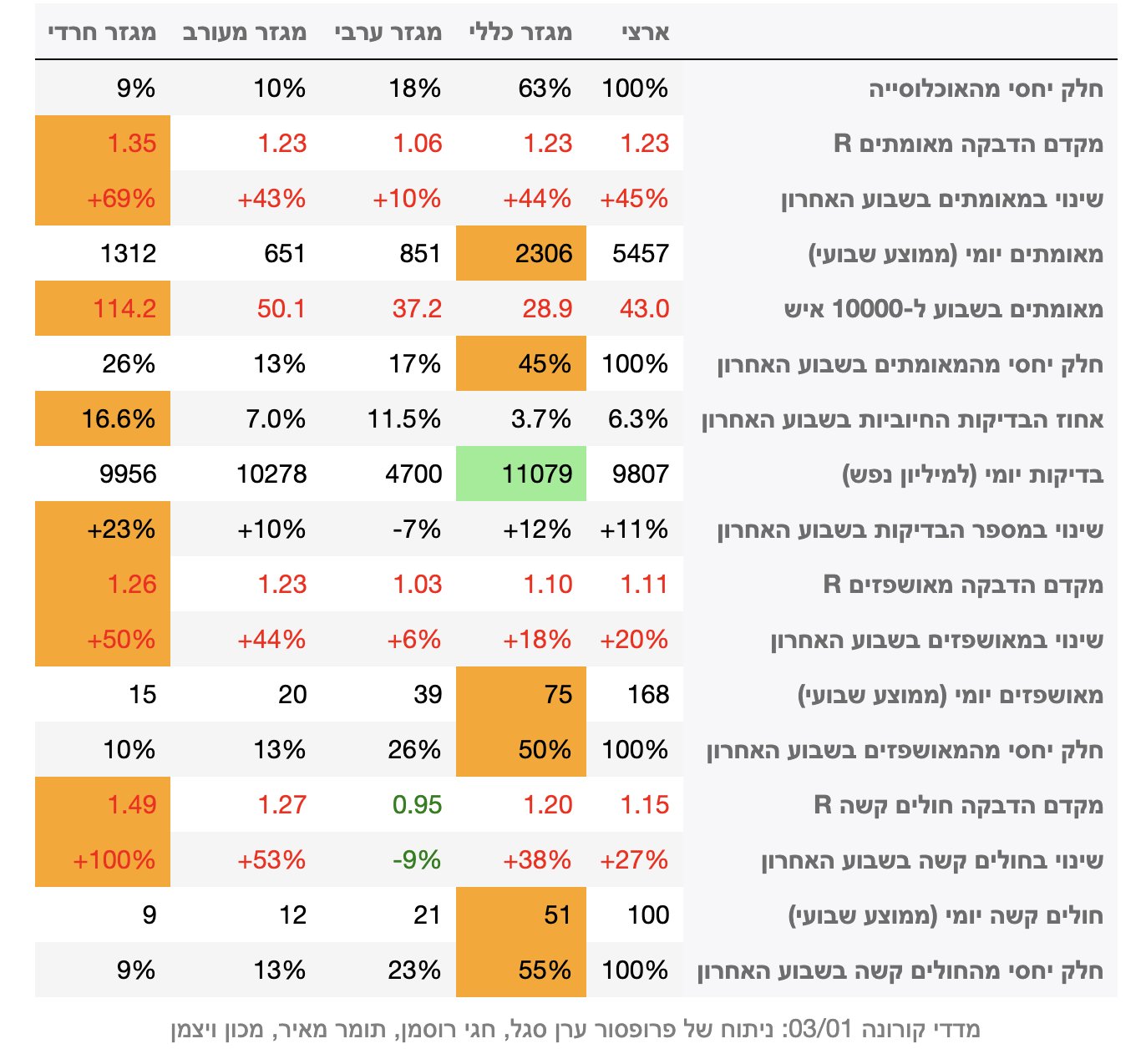 Moshe Bar Siman Tov, the former director-general of the Health Ministry, said in a Kikar Hashabat interview that "we hoped a miracle would happen and it hasn't happened. We hoped that if 10 or 25% of the Chareidi sector had already been infected it would create a form of herd immunity, but these are not the numbers.
"The Chareidi public lives in very close quarters and proximity to one another, as well as maintaining communal events, contact, small houses with large families, yeshivas and synagogues. It was almost inevitable that such an outbreak would come.
"I think we're very far from herd immunity, but we must be grateful for that, because to reach herd immunity we would have had much higher numbers of infections and mortality."
Follow VosIzNeias For Breaking News Updates