JERUSALEM (VINnews) — Israeli police have been extremely diligent in closing and dispersing illegal gatherings including weddings with more than 20 people present. In most cases, the organizers of the gathering received a stiff fine from police. However at a large wedding for the grandson of the Toldos Avraham Yitzchak rebbe which took place in Beitar Illit this week, policemen inexplicably allowed the wedding to continue for hours before closing it down, prompting serious questions over police motives.
The wedding, with hundreds of Chasidim in attendance, took place in the afternoon hours. Police arrived but could not enter the building and left shortly afterwards. They returned later with senior police officers and tried unsuccessfully mediating with organizers of the wedding. Some of the policemen tried talking with the Admor but did not succeed in stopping the proceedings and some asked him to bless them. At the end of the event police removed amplification equipment but did not fine the organizers.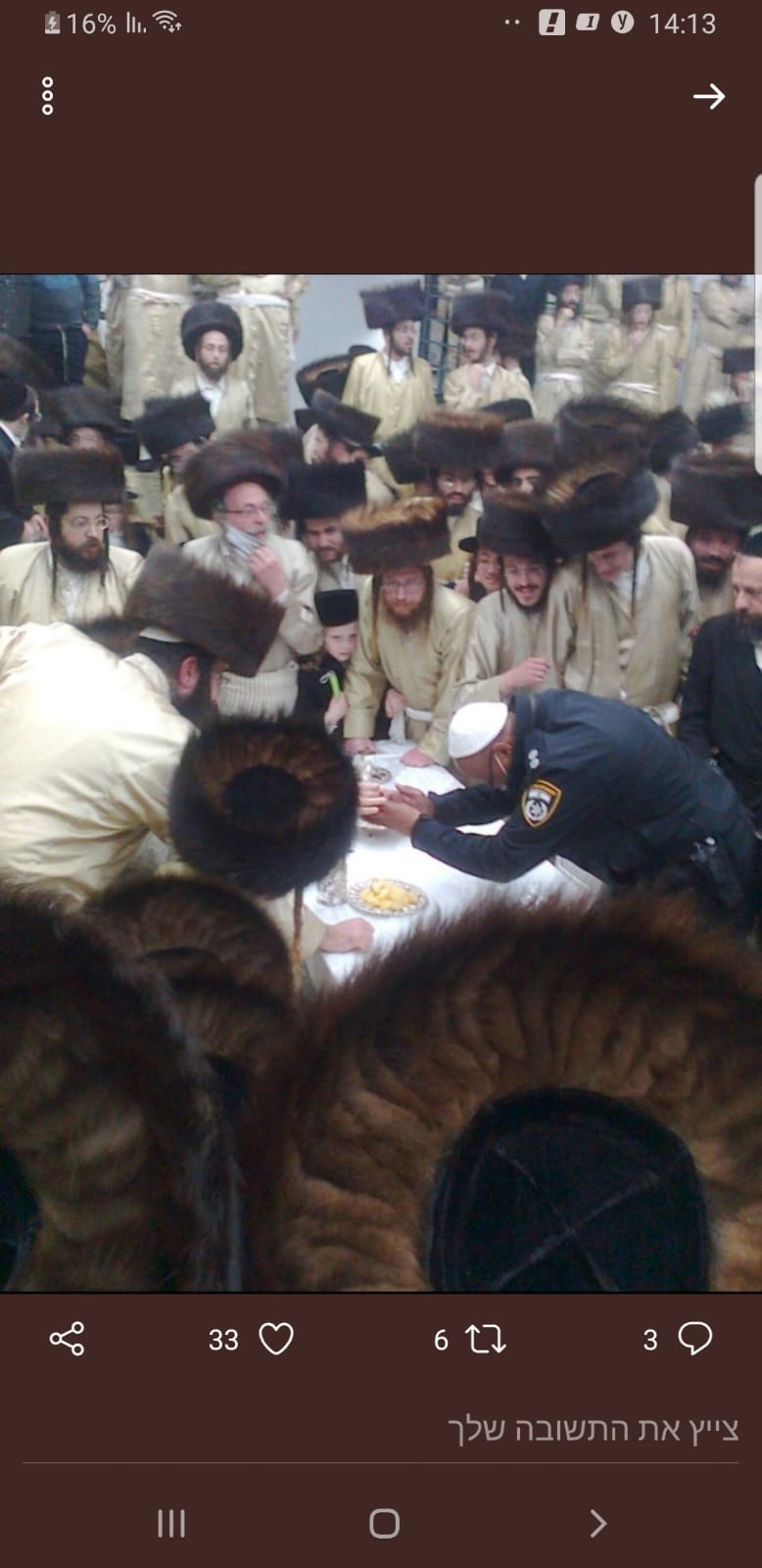 After complaints were made about police allowing a large wedding to continue in a city which has the highest rate of COVID-19 positive cases in Israel (26%), Acting Police Commissioner Kobi Shabtai decided to suspend the officers who were at the wedding until the matter has been investigated.
Follow VosIzNeias For Breaking News Updates