JERUSALEM (VINnews) — As Israel marks Holocaust Remembrance Day, a historic ceremony will be taking place for the first time in Dubai, UAE. The ceremony will be attended by Israeli-Arab singer Loi Eli and rapper Izzy (Erez Sharon).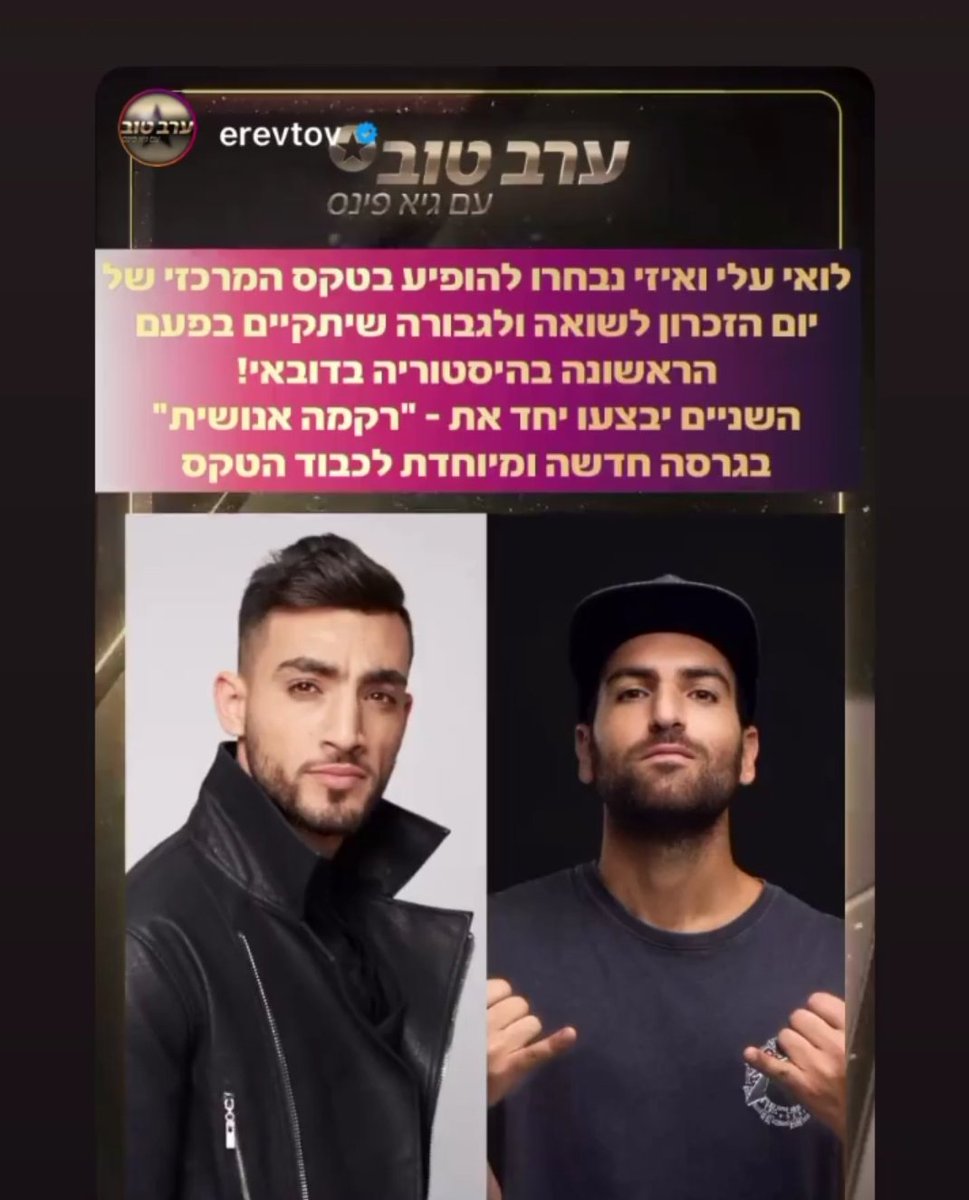 Eli said that "this is a great privilege for me, a moment I won't forget. I have appeared many times at memorial ceremonies but this time it is particularly touching to know that a country which until recently we didn't have relations with is identifying with us on this important day.
"The Holocaust is a historic event and a grim memory which affects all of us irrespective of our religion," Eli added. "I feel an attachment to the nation and the state where I live, some of whose residents are holocaust survivors. I was born in Israel, served in the army and whatever I do in my career, I try to be a bridge between the two worlds I live in."
At the ceremony 6 candles will be lit in memory of the six million victims of the holocaust. A movie will be shown providing background about the Holocaust and there will be a discussion about the commemoration of the holocaust in the Arab world. "There is a lot of ignorance in the world regarding the holocaust, especially in Arab countries," Yosef Haddad, an Arab-Israeli social activist who represents Israel in many forums and who will preside over the event, said. "With the help of this event we will begin to change that."
Haddad wrote in the Israel Hayom newspaper Wednesday about how he organized a memorial ceremony two years ago in an Arab village with a holocaust survivor. One of the participants wept that she lived in Haifa near a survivor but never knew what she had suffered. Haddad himself said that he had only visited Yad Vashem in the army and had only met his first holocaust survivor at age 30.
"We cannot countenance a situation where a fifth of the state's population does not know in depth the subject of the holocaust. We, Israeli Arabs must learn and teach the subject, both because it is the history of our Jewish neighbors but primarily because we are people.
"The holocaust is the most shocking event in human history, there is no other way to see it. Although it is the Jewish holocaust, it is the responsibility of every person irrespective of his religion or origin to respect the memory of the holocaust and act to preserve the memory for future generations, as the moral lessons from the holocaust are relevant to all people."
Follow VosIzNeias For Breaking News Updates